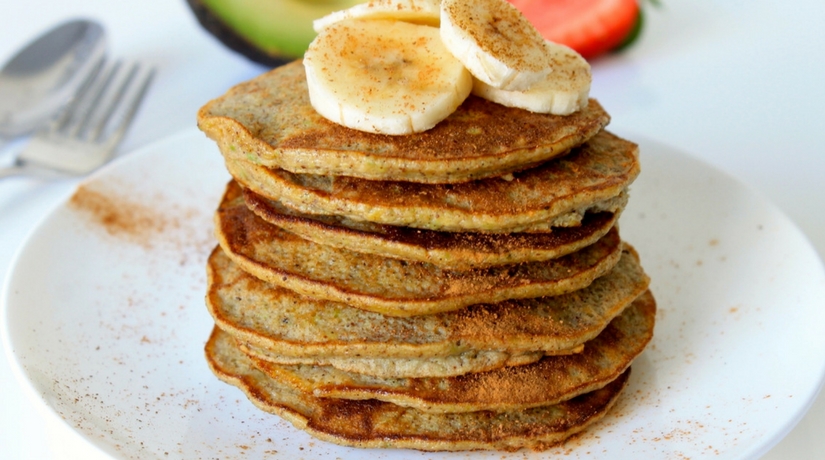 Kids Flourless Pancakes
Another inspiring recipe from Nutritionist Casey-Lee Lyons of Live Love Nourish. For those of you who are new to our recipe blog, Casey-Lee has a great business that runs out of Brisbane hosting interactive online nutrition programs for healthy living. All the recipes contributed by Casey-Lee on our site are gluten, dairy and refined sugar free which fits with her food philosophy.
This week we are sharing a Flourless Pancake – and nut free as well. You won't believe the ingredients…..
Serving Size: Serves 4

Ingredients:
2 large eggs (whisked)
1/2 cup mashed banana (1 medium/large banana)
1/4 cup mashed avocado
1/4 teaspoon cinnamon
1/4 teaspoon vanilla powder
Coconut (or macadamia oil) for frying
Method:
Whisk the eggs, avocado and banana until well combined, or lightly pulse in a blender.
Heat your oil in a frying pan over low to medium heat.
Spoon small pikelet size portions of your batter into the pan cooking for 1-2 mins on medium heat.
Flip carefully and cook for another 1-2 mins or until browned and cooked through.
Serve hot or cold with maple syrup and fresh bananas or berries
Inspiration:
Make a large batch and save some for a healthy school snack in the kids lunch boxes the next day.
Gluten Free | Dairy Free | Refined Sugar Free | Lunch Box Friendly
About Author