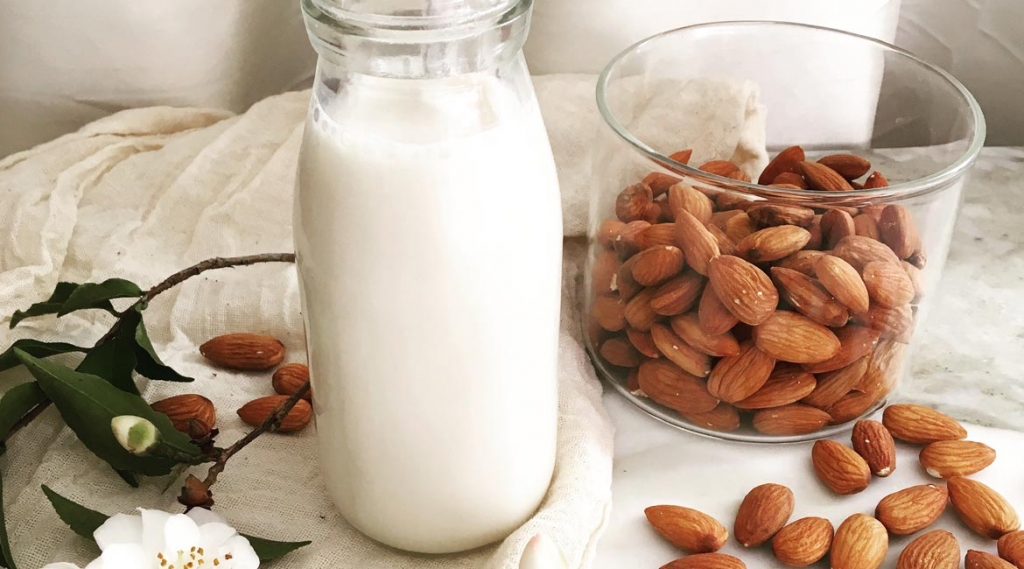 Almond Nut Milk
Making your own nut milk can be a lot of fun and is extremely nutritious, not to mention without the added preservatives that some store bought varieties put in for better shelf life. You can make nut milk out of just about any nut but there are a few varieties that are more popular owing to their flavour. It takes a little time and dedication in doing the ground work, but definitely worth it in the end.
In sharing with our readers a nut milk recipe we felt it a great opportunity to team up again with Emma Hindmarsh who is a natural when it comes to wholesome drinks and smoothies. Emma decided to go with almonds, being a nut many people are familiar with and also one that works well as a milk and is highly nutritious.
Ingredients:
1 cup organic Almonds
2 cup filtered water
Pinch of pink salt
Pinch of vanilla (optional)
Method:
Soak the almonds overnight.
Drain and place in your blender with filtered water. Blend in high until smooth and creamy.
Strain through your nut milk bag and store in the fridge up to 3 days.
Inspiration:
Don't forget to keep the pulp from your almonds as they make delicious crackers! Enjoy!
Gluten Free |Dairy Free | Paleo | Vegan | Refined Sugar Free
About Author