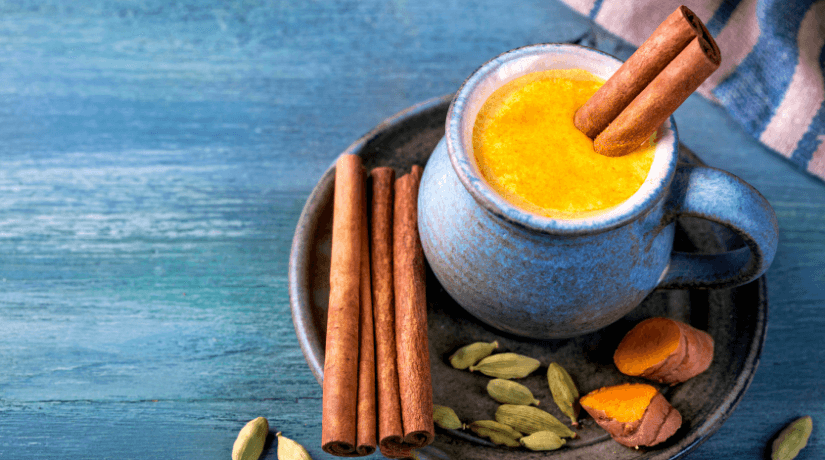 Turmeric Golden Milk
Makes: 2 cups
Prep Time: 5 mins
Cook Time: 5 mins
Total Time: 10 mins
Ingredients
2 ½ cups unsweetened and full-fat almond, coconut milk or milk of your choice
1 stick cinnamon or 1/4 teaspoon ground cinnamon and more as garnish at the end
2 cardamom pods bruised or 1/4 teaspoon ground cardamom
2 inches fresh turmeric sliced or 1 ½ teaspoon ground turmeric
1-inch fresh ginger sliced or ½ teaspoon ground ginger
1 tablespoon coconut oil
Pinch of black pepper
1 tablespoon maple syrup or honey or more to taste
Instructions
Place milk, cinnamon stick, turmeric, ginger, coconut oil, and black pepper in a small saucepan.
Cook, stirring frequently, until warm but not boiling.
Give it a taste and add in your sweetener.
If you used fresh turmeric and ginger and cardamom pods, strain the liquid into your cups, or divide it into two mugs.
Sprinkle with ground cinnamon. Serve and Enjoy!
About Author