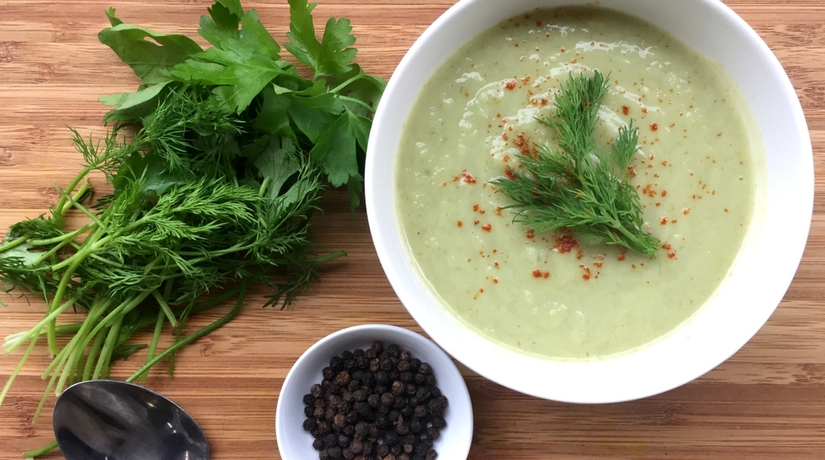 Caramelised Fennel & Parsnip Soup
One of the things we love about winter is the fennel! It generally comes out around autumn and lasts until the end of the winter season. Fennel is so great to eat fresh in salads, but its even better when its roasted or sauteed and added as a base for soup. Here we share with you one of our favourite fennel soups.
Serving size: Serves 4
Ingredients:
2 large fennel bulbs (sliced)
1 medium size parsnip (sliced)
1/2 bunch of spring onions (shallots) including green ends (chopped)
2-3 tablespoons olive oil
500mls water (or stock if you like a stronger flavour)
3 cloves garlic (sliced)
1/2 teaspoon fennel seeds
1/2 teaspoon ground black peppercorns
1/2 teaspoon turmeric ground
Chilli flakes to taste
Fresh herbs to garnish
Method:
In a heavy based saucepan saute the shallots, fennel, garlic and parsnip in olive oil on moderate (to low) heat for 20 minutes stirring often. This is to ensure you do not burn, but caramelise the vegetables.
Add the spices and saute for a further 2-3 minutes or until the aroma has been released.
Add the water and bring to a boil, then turn down to simmer.
Simmer for around ten minutes, then remove from heat and puree until smooth.
Serve hot with a healthy garnish of fresh herbs of your choice. We like a combination of dill, coriander and parsley.
Gluten Free | Dairy Free | Vegan
See also our latest Pumpkin, Carrot & Ginger Soup
About Author