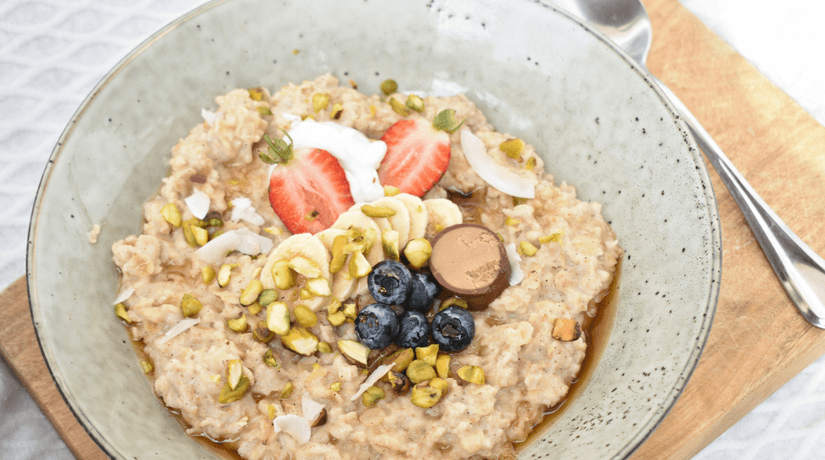 Cinnamon and Vanilla Oat Porridge
She's been at it again…..Meg Phillips producing simple, delicious and wholesome recipes to share on the Affordable Wholefoods Recipe blog. This may seem like a pretty standard breakfast….a bowl of oats in the colder weather, but its always great to have a little inspiration with how we flavour our meals. This one is made using cinnamon and vanilla, and a little coconut sugar for sweetness. Toppings and garnishes to your own making….Enjoy!
Serving size: For one…
Ingredients:
1 cup organic rolled oats
2 cups almond milk
1 tablespoon coconut sugar
1/4 teaspoon vanilla bean paste (or fresh vanilla pod seeds)
1/8 teaspoon of ground cinnamon
Method:
Add all the ingredients to a saucepan and stir over a medium heat until the almond milk has been fully absorbed and the mixture is creamy.
Serve hot with a garnish of your favourite fresh fruit, nuts, seeds or coconut yoghurt.
Dairy Free | Vegan 
To see more from Meg, you can follow her Instagram page here
About Author