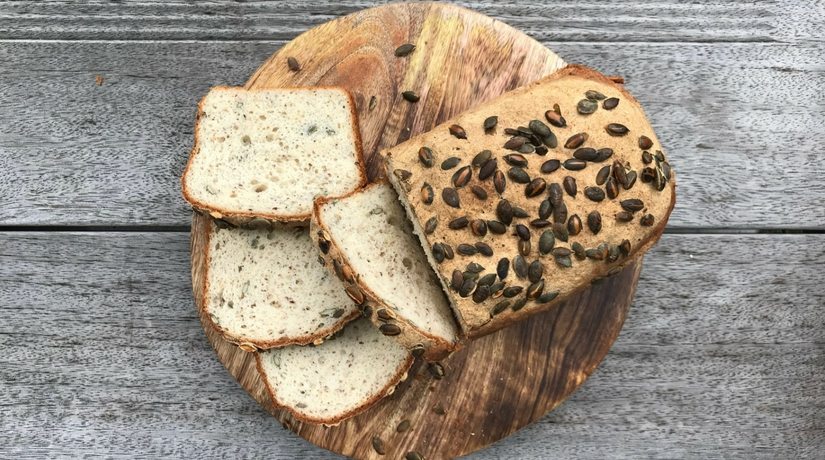 Gluten Free Cottage Bread Loaf
One of our favourite gluten free flour blends is our ever popular Cottage Bread Mix. After years of customers telling us how delicious the bread is, we decided to try it out for ourselves. The result was amazing, with the pepitas and LSA really bringing it home. Enjoy!
Ingredients & Method:
375ml luke warm water
2 teaspoons of bakers yeast
1 teaspoon of sugar
1 dessertspoon of olive oil
1 dessertspoon of white vinegar
1. Mix these ingredients together and allow to stand for 10 minutes
330grams of Cottage Bread Mix
2 tablespoons skim milk powder
Pinch of sea salt
2 tablespoons of organic pepitas
2 tablespoons of LSA powder
1 well beaten egg white
2. Mix together either by hand or with your food processor if you have a dough blade.
3. Roll out onto a board and knead for 2 minutes.
4. Place into a well oiled bread tin approx 22 x 14cm.
5. Allow to sit for 60 minutes (in a warm place or in the sun if possible) covered with a damp cloth.
6. Bake for 60 minutes at 180'C fan-forced until beautifully browned on top. 
Gluten Free 
If you like this recipe you may also like to try our gluten & dairy free Banana & Walnut Bread.
About Author