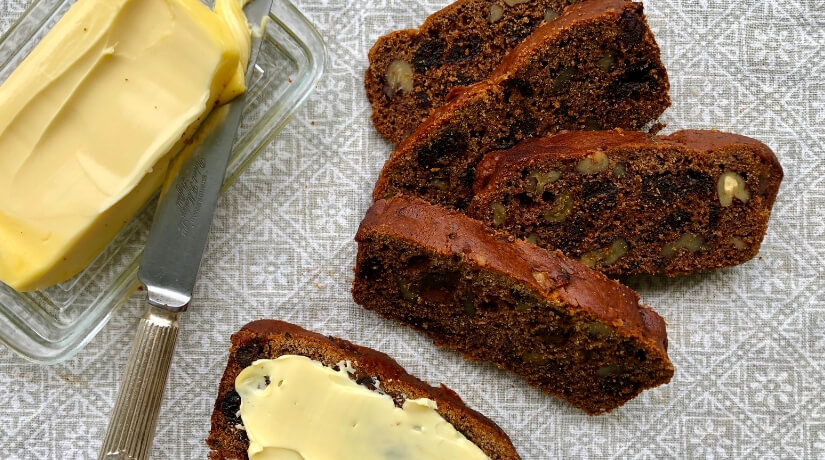 Gluten Free Date and Walnut Loaf
This weeks 'Recipe of the Week' has been contributed by our Lismore store manager Caroline. A delicious gluten and dairy free Date and Walnut loaf. Enjoy.
Ingredients:
110g gluten free plain flour
110g gluten free self-raising flour
110g nuttelex (or non-dairy alternative)
1 teaspoon bicarb soda
130ml boiling water
60g walnuts, chopped
230g dates, chopped
1 x egg, lightly beaten
Method:
Preheat the oven to 180′ Celcius (170′ gas)
Place the chopped dates, nuttelex and bicarb into a bow.
Pour the boil water over the date mixture and allow to sit for 10 minutes.
Add the walnuts, flours (both) and beaten egg to the cooled date mixture and mix well.
Pour the mixture into a lined loaf tin and bake in the oven for 45-50 minutes.
Allow to cool in the pan before transferring to a rack. Enjoy plain or spread with nuttelex (or butter if preferred).
Gluten Free | Dairy Free | Refined Sugar Free
About Author