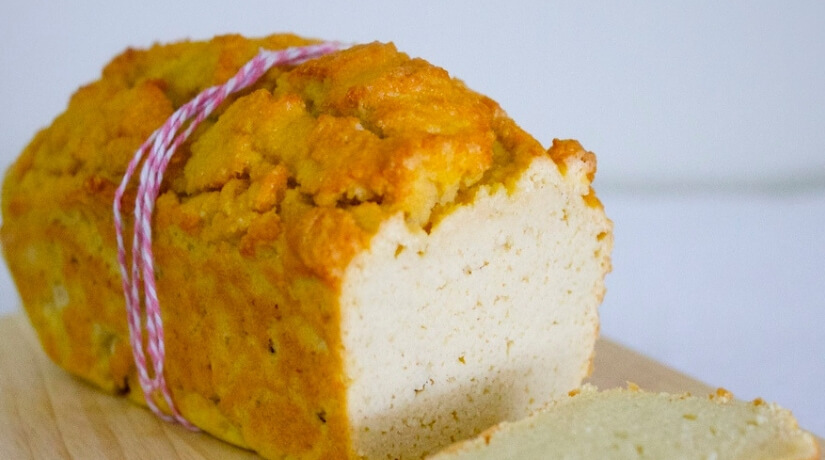 Grain Free Coconut Bread
This weeks recipe of the week has been shared with us from the gorgeous Casey-Lee Lyons of Live Love Nourish. A grain free, nut free and dairy free coconut bread that is super simple to make and tastes amazing. Enjoy.
Preparation time: 10 minutes
Cooking time: 45 minutes
Ingredients:
6 large free range eggs, separated
3/4 cup room temperature sparkling water
3 tablespoons coconut oil, melted
3/4 cup organic coconut flour, sifted
2 tablespoons tapioca flour
2 teaspoons gluten free baking powder
a pinch of fine pink Himalayan salt
Method:
Pre-heat a fan forced oven to 180'C
In a large mixing bowl whisk the egg whites with electric beaters until soft peaks form. Set aside.
In another mixing bowl whisk together egg yolks, sparkling water and coconut oil until well combined.
Add sifted coconut & tapioca flours, baking powder and salt and combine well.
Gently fold through egg whites until well combined.
Spoon the batter into a lined small loaf tin.
Bake in the oven for 45 minutes or until cooked through.
Allow to cool on a cooling rack.
Serve fresh or store in an airtight container in the refrigerator or in slice into portions and freeze.
Notes:
Serve fresh or toasted with your favourite toppings such as banana, avocado, eggs, tomato or salads. Served toasted with soups or stews.
About Author