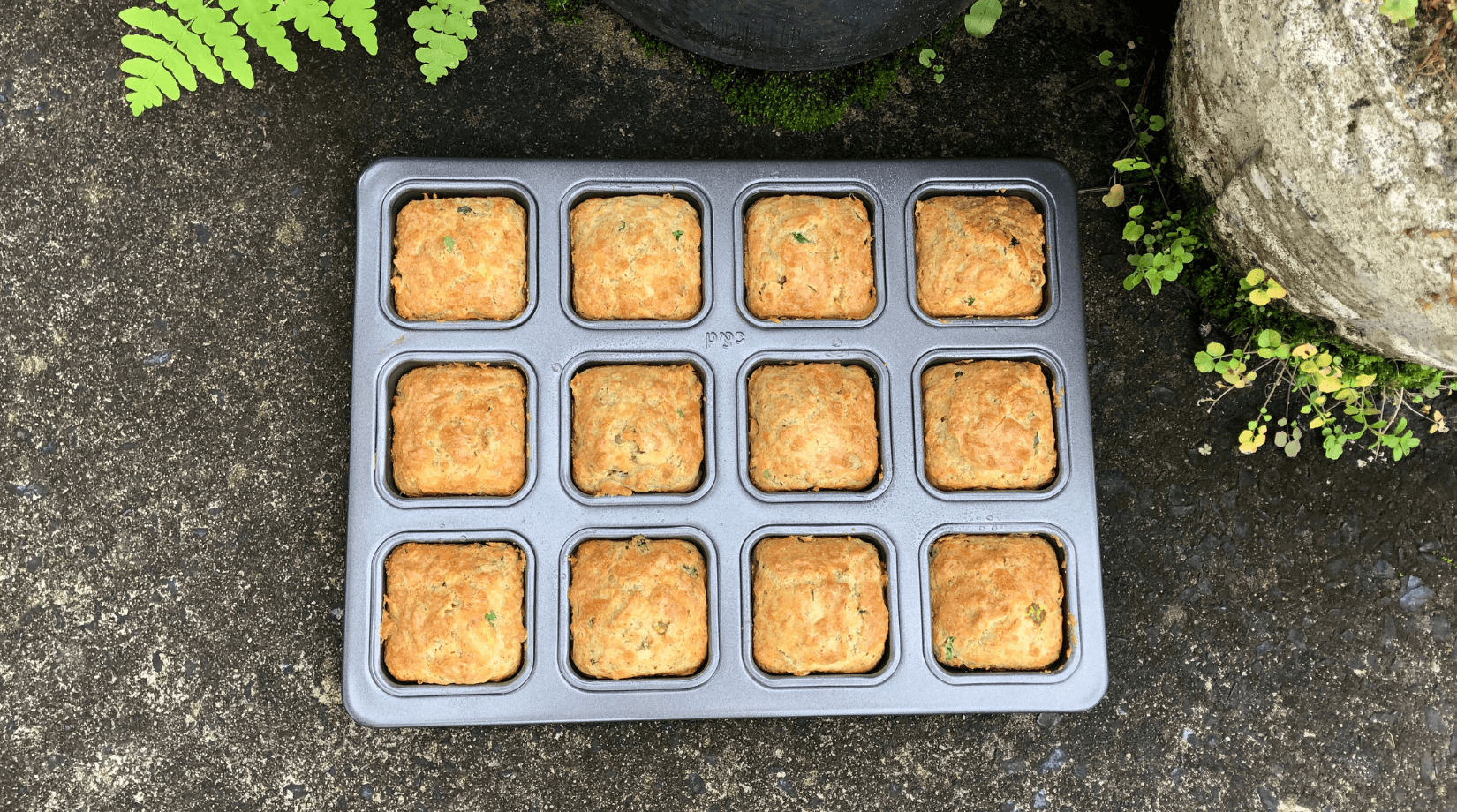 Mini Jalapeño + Cheese Loaves
This week's recipe of the week has been shared by store owner Denise, Mini Jalapeño and Cheese Loaves. Perfect as a lunchtime snack served heated or cool, they have a satisfying savoury flavour with the tangy bite of Jalapeño Peppers.
Dry Ingredients
11/2 cups almond meal
1/2 cup flaxseed meal
2 teaspoons baking powder
1 teaspoon salt
1 cup chopped fresh coriander

Wet Ingredients
1/2 cup sour cream, full fat
4 tablespoons butter, melted
4 large eggs
1 tablespoon maple syrup
1 pinch smoked sea salt (optional)
1/2 cup sharp cheddar cheese, grated
1/4 cup chopped pickled Jalapeño Peppers
Method:
Preheat oven to 180 degrees celsius. Grease a mini loaf pan or muffin pan with butter
In a large bowl whisk together the dry ingredients including the almond meal, flaxseed meal, baking powder and salt.
In a separate bowl whisk together the wet ingredients. Mix the wet and dry ingredients together then fold the diced Jalapeño Peppers and cheddar cheese into the batter
Spoon the batter evenly into the mini loaf pan or muffin tray
Bake for 20-25 minutes or until the loaves start to turn golden brown
Cool the loaves in the pan for about 5 minutes and then remove them to a wire rack to finish. Enjoy!
Gluten-free  |  Vegetarian
About Author