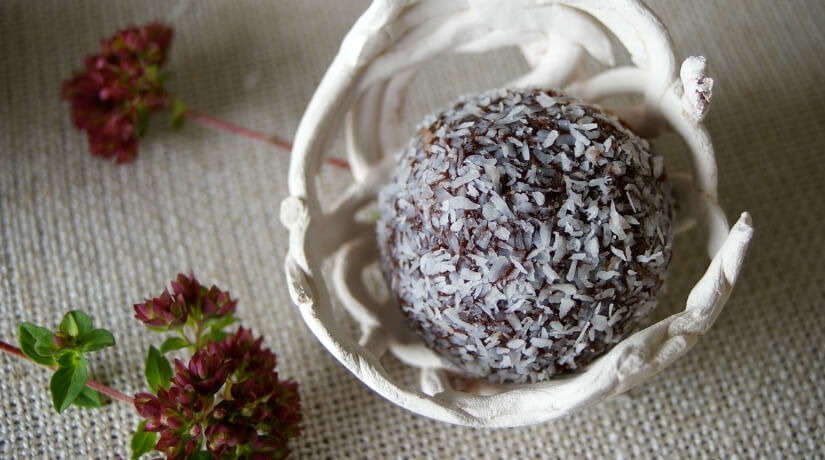 Cocoa Bliss Balls

Print Recipe
This weeks Recipe of the Week are these super delightful Cocoa (Bliss) Balls from author, Alyssia Fraser; The Food At My Table. They are easy to make taking just a few minutes tops, and are a simple (and tasty) summer treat. Enjoy.
Ingredients:
150g almond meal
1/2 cup cocoa powder
1/2 cup rice syrup
1/4 cup nut butter of your choice (almond, macadamia or peanut)
1/4 teaspoon vanilla extract
Desiccated coconut (optional)
Method:
Mix all ingredients together and roll into balls.
To finish, roll the balls in cocoa powder or desiccated coconut and enjoy.
Note: Best kept refrigerated until eating.
Gluten-Free | Dairy-Free | Vegan
To see more from Alyssia visit her website here
About Author