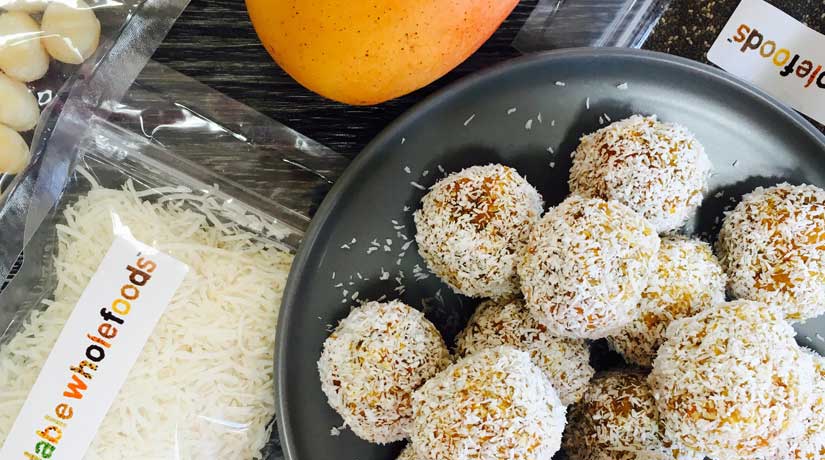 Tropical Coconut & Mango Bliss Balls
This weeks recipe of the week comes from Emma-Jane of @real_and_wholesome….a tasty tropical coconut and mango bliss ball using our delicious natural dried mango.
With a hint of turmeric, these little balls are nutritious and fulfilling with the tropical flavours of summer. And they fit the bill….gluten free, dairy free, vegan, raw and free of refined sugars. Enjoy
Ingredients:
100g natural dried mango slices (soaked in hot water until soft)
100g macadamia nuts
1/2-1 teaspoon ground turmeric (depending on how much you like it)
2 tablespoons coconut flour
2 tablespoons black chia seeds
2 tablespoons shredded coconut
Desiccated Coconut for rolling
Method:
Add the softened mango pieces and macadamias to your food processor and blitz until well combined.
Add the turmeric, coconut flour, chia seeds and shredded coconut and pulse some more until the mixture is fairly even.
Roll into small balls and then roll in the desiccated coconut.
Refrigerate and Enjoy!
Gluten Free | Dairy Free | Raw | Vegan | Paleo
About Author