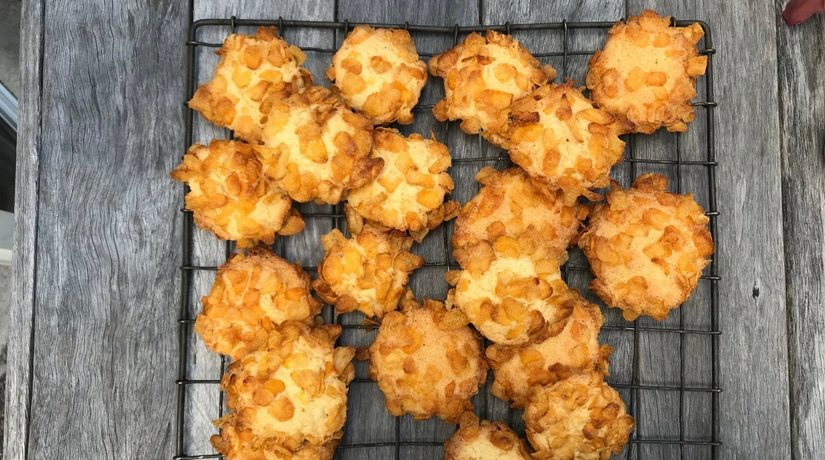 Cornflake Cookies
To complete our February focus on school lunch box ideas, here is a delicious, fun and easy cornflake cookie recipe. A great one to get the kids involved in the making.
Ingredients:
3 cups cornflakes
100g organic butter
1/2 cup caster sugar
1 teaspoons vanilla essence
1 free range egg
1 cup organic unbleached self raising flour
1 tablespoon organic unbleached plain flour
Method:
Pre-heat your oven to 180'C (160'C fan-forced).
In a medium size bowl, cream the butter, caster sugar and vanilla essence until its light and fluffy.
Add your egg to the mix and stir well until combined.
Sift in your flours and mix to form a soft dough.
Pour the cornflakes out onto a tray and then take small rounded portions of the biscuit mixture and drop it into the cornflakes, rolling around with your palms until it is completely covered.
Place the cookies onto a prepared baking tray, allowing room between biscuits for expanding.
Bake in a the oven for 15-20 minutes or until golden brown.
Inspiration:
Try adding sultanas, sunflower seeds or pepitas into the dough mixture for a little extra texture and flavour.
About Author