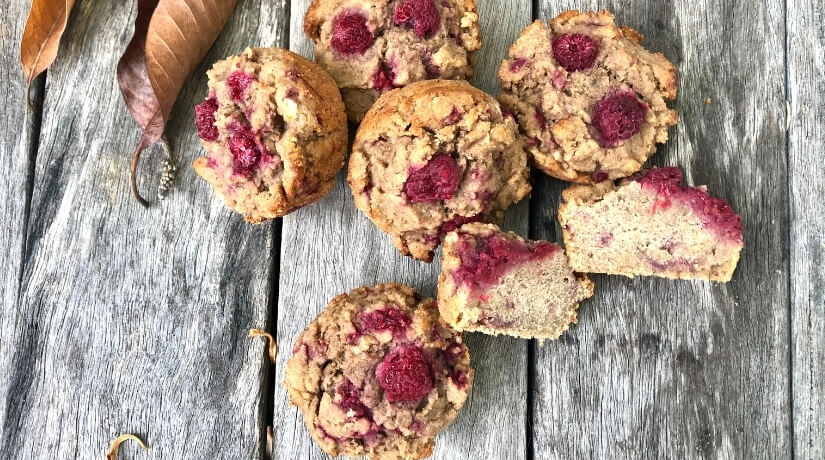 G/F Banana & Raspberry Muffins
This weeks Recipe of the Week is a gluten free banana & raspberry muffin made on sorghum flour. Our store manager Caroline has been experimenting with this flour as a gluten free alternative option to offer our customers and this muffin works a treat. It's best eaten on the same day (or next day) of baking and with the recipe making 6 this works perfectly. You can of course freeze for snacks or lunch boxes. Enjoy!
Makes: 6 medium size muffins
Ingredients:
3/4 cup sorghum flour
3/4 cup ripe mashed banana
1 teaspoon cinnamon
1/4 cup coconut oil (melted)
1 teaspoon of baking powder
1/4 cup raspberries
1 tablespoons maple syrup (optional)
Method:
Preheat oven to 180′ celsius
Combine sorghum flour, cinnamon and baking powder together.
Add the mashed banana and coconut oil to the flour mixture and stir till well combined.
Add the raspberries and stir until just mixed (folded through).
Line a patty pan tray with papers and fill 6 papers evenly.
Bake for 12-15 minutes then remove from the oven and allow to cool slightly before eating.
Note: Best eaten with 48 hours of baking.
Gluten Free | Dairy Free | Vegan 
About Author