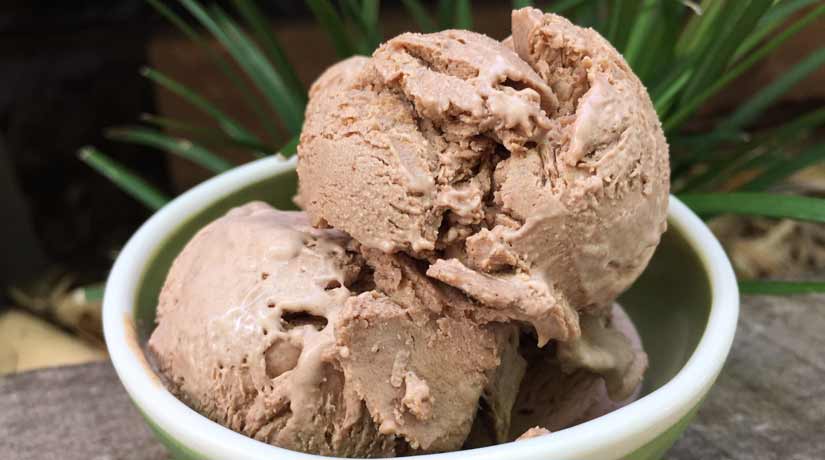 Low Sugar Chocolate Ice-Cream
This homemade ice-cream made with organic cacao powder is free of any added sugar or preservatives. A healthy alternative to store bought varieties and just as tasty. Enjoy!

Ingredients:
600ml organic pure cream
2 tablespoons organic cacao powder
8 egg yolks
2 1/2 tablespoons raw natural honey
1 teaspoon vanilla powder
1 teaspoon vanilla essence
Method:
Pour the cream and cacao into a large bowl and whip with an electric beater until it is just off forming stiff peaks (allow the cacao to dissolve in this process).
Add the egg yolks one at a time, continuing to whip until the last yolk is in.
Add the vanilla powder, essence and honey whilst whipping slowly until smooth.
Pour into an airtight container and freeze.
For best results, remove from the freezer 10-15 minutes before serving to soften a little.
Inspiration:
For summer freshness garnish with mint sprigs and leaves or baby basil leaves.
Gluten Free | Refined Sugar Free
About Author