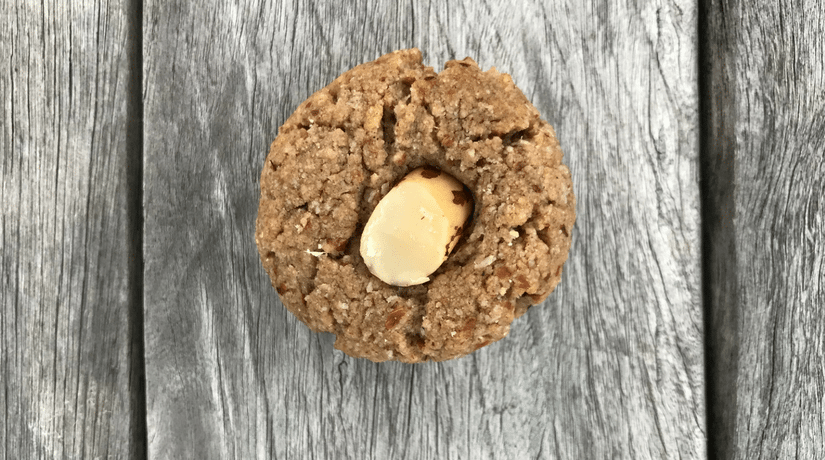 Maple, Tahini and Almond Cookies (GF/Vegan)
These delicious little morsels have been a hit in store the past few weeks made by our Lismore store manager Caroline. They are super easy to bake with just four ingredients including the brazil nut decoration on top, and definitely worth a try.
Serving Size: Makes around 20 cookies
Ingredients:
1 cup of tahini (we used organic un-hulled)
1/2 cup maple syrup
2 cups natural almond meal
12 brazil nuts
Method:
Pre-heat your oven to 160'C – fan-forced.
On low heat melt the tahini & maple syrup in a saucepan and stir until you have a smooth paste.
Remove from heat and allow to cool (about 5 minutes).
Place the almond meal in a mixing bowl and add the cooled tahini and maple syrup, stirring until well combined.
Spoon out tablespoon size amounts and roll into small balls then flatten slightly.
Cut your brazil nuts into halves and press into the centre of the portion.
Place these onto a baking tray covered with baking paper.
Bake in the oven for 10 minutes, then turn the oven off leaving for another 5 minutes before taking out of the oven and allowing to cool. Enjoy.
Inspiration:
Add cinnamon, vanilla, or your favourite baking spice for added flavour.
Gluten Free | Dairy Free | Vegan | Refined Sugar Free 
About Author