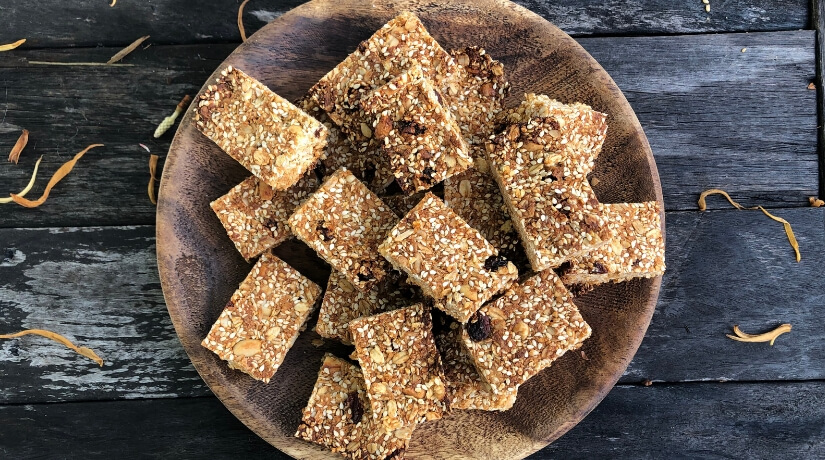 Peanut Sesame Squares
In our stores we sell a delicious product called 'Sesame Square Nuts'. They are hugely popular and have been so for the many years we've stocked them. This weeks Recipe of the Week is our own take on the Sesame Square Nuts with a few ingredient changes and using honey instead of sugar. They turned out perfect. A healthy tasty snack for lunch boxes or an after school/work snack and so simple to make.
Ingredients:
200g organic sesame seeds
1 cup organic desiccated coconut
1/3 cup peanut butter
1/2 cup honey
1/2 teaspoon Australian vanilla essence
1/2 cup chopped peanuts and cashews (raw)
1 cup organic uncontaminated rolled oats (low gluten)
1/2 cup organic thompson seedless raisins, chopped
Method:
Preheat your oven to 180'C and line a square or rectangular cake tin with baking paper.
Mix all the ingredients together in a large bowl (you may need to use your hands to ensure it is mixed thoroughly).
Press your mixture into a greased square or rectangular cake tin (to the height you would like your squares to be).
Bake in a moderate oven until lightly browned (approx. 30 minutes).
Remove from the oven and allow to cool before cutting into squares.
About Author