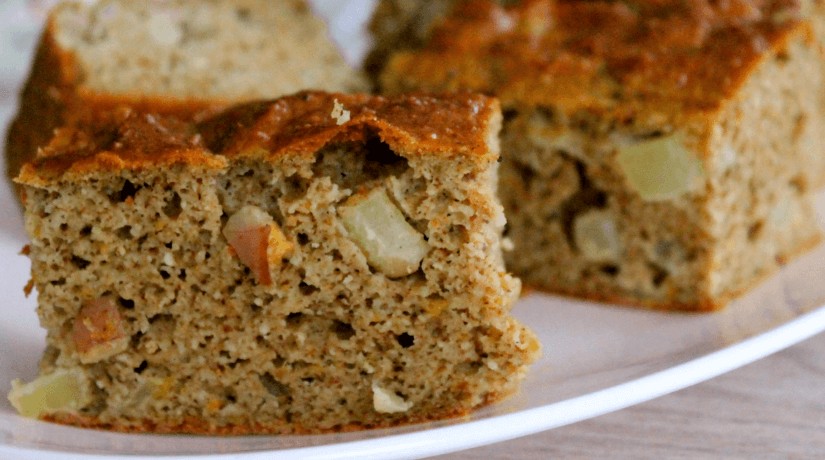 Spiced Morning Tea Loaf (GF)
This weeks recipe of the week comes to us from Casey-Lee Lyons of Live Love Nourish. A delicious grain, dairy and sugar free morning tea loaf flavoured with orange juice, cooked apple and spices. Enjoy!
Ingredients:
3 free range eggs
1/4 cup coconut milk
zest of 2 oranges
Juice of 1 orange (or half a cup)
2 cups of almond meal
1 tablespoon of tapioca flour
1 teaspoon gluten free baking powder
2 teaspoons vanilla powder
1 teaspoon ground cinnamon
1/2 teaspoon ground nutmeg
1/2 teaspoon allspice
pinch of pink salt
1 large red apple (finely diced)
Method:
Pre-heat a fan-forced oven to 180'C
In a medium mixing bowl, whisk the eggs with the coconut milk, orange juice and zest.
Add the almond meal, tapioca flour, baking powder, vanilla powder, cinnamon, nutmeg, allspice and a pinch of salt. Combine well.
Fold through the diced apple.
Spoon the mixture into a square deep slice tin.
Bake in the oven for 35-45 minutes or until cooked through.
Allow to cool and enjoy.
Inspiration:
Bake the same mixture in lined muffin trays that will make approx 10-12 muffins.
Add honey, maple syrup or your preferred natural sweetener to make the end result sweeter.
Gluten Free | Grain Free | Dairy Free | Refined Sugar Free 
To see more from Casey-Lee and Live Love Nourish visit the website here
About Author