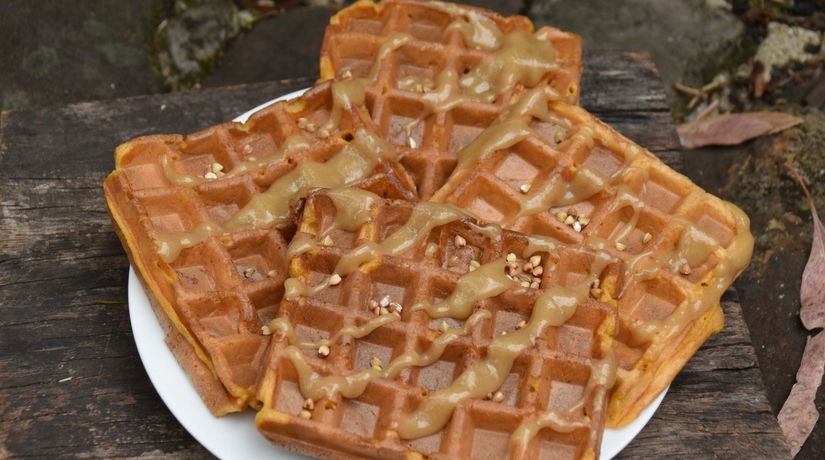 Sweet Potato Waffles
This weeks recipe is delicious sweet potato disguised in a sweet, chewy crispy waffle courtesy of the local food blogger Morag Turnball ( @aveganfeed)
Serves 2-3
Ingredients:
2 cups/250g sweet potato diced
1 ¼ cups organic unbleached self-raising flour
1 ¼ cups plant milk (almond, soy, coconut)
2 tablespoons raw sugar
1 teaspoon vanilla extract
Method:
Steam or boil the sweet potato until well cooked, tender and easily mashable, about 10-15 minutes.
Once cooked, drain potatoes and rinse them under cold tap water to cool them down. Transfer to a bowl and mash or blend potatoes until smooth.
Add in the remaining ingredients and mix or whisk until well combined. Pour appropriate quantities of batter into your waffle iron and cook until golden brown.
Note:
Orange sweet potatoes were used with this recipe, although any sweet potato varieties are ok.
Maple Tahini Sauce
Ingredients:
1 ½ tablespoon tahini
1 ½ teaspoon maple syrup
Method:
Combine tahini and maple syrup in a bowl and mix well.
Pour over the waffles as you like.
Dairy Free | Vegan 
To see more from Morag visit her Instagram page here. 
About Author