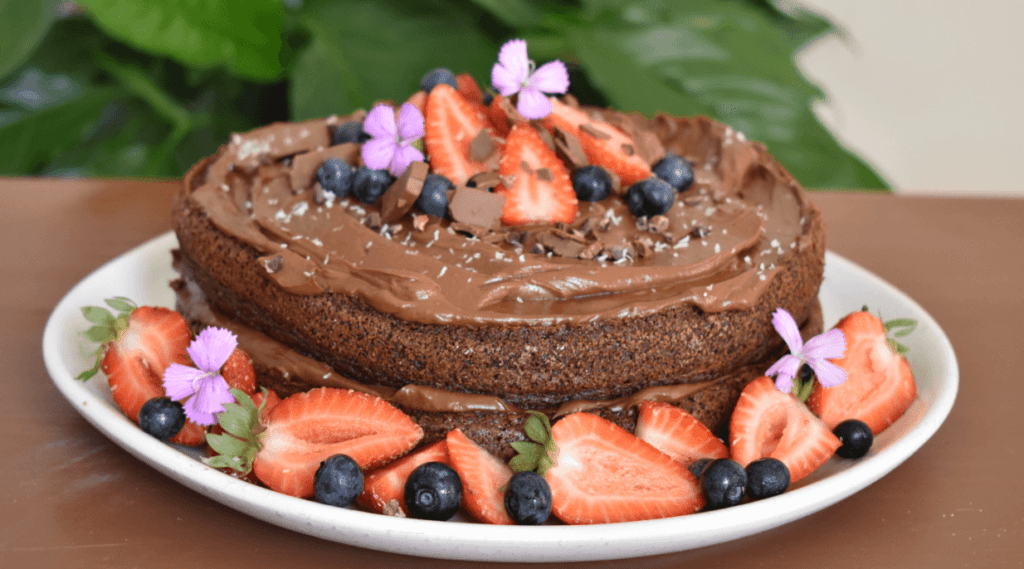 Vegan Chocolate Cake
This week we have a chocolate lovers dream from local student Meg Phillips. This one ticks all the allergy boxes being gluten, dairy and refined sugar free…and in Meg's usual style Vegan as well. Easy to make and totally delicious.
Ingredients:
3 cups of gluten free self raising flour
1/2 cup organic cacao powder
1 tablespoon baking powder
1/4 teaspoon Himalayan Salt
1 cup organic coconut sugar
1 cup coconut oil (melted)
2 cups almond milk
Frosting Ingredients
4 ripe avocados
3 tablespoons organic cacao powder
4 tablespoons maple syrup
2 tablespoons coconut oil
Pink Himalayan Salt
Method:
The Cake
Sift the flour, cacao powder and baking powder together into a large mixing bowl.
Add all the remaining ingredients and mix with an electric mixer, or pour into a low speed blender mixing until smooth.
Grease 2 round cake tins and pour half the mixture into each.
Bake in an oven at 180'C for 40 minutes.
Remove from the oven and allow to cool.
The Icing
Place all ingredients into a blender and blend on low until smooth and creamy.
To assemble the cake, spread half of the frosting on top of one of the cakes then carefully place the second cake on top.
Spread the other half of your frosting on the top layer of the cake and decorate with fresh berries, vegan chocolate chips, organic cacao nibs and desiccated coconut.
Gluten Free | Dairy Free | Vegan | Refined Sugar Free
About Author