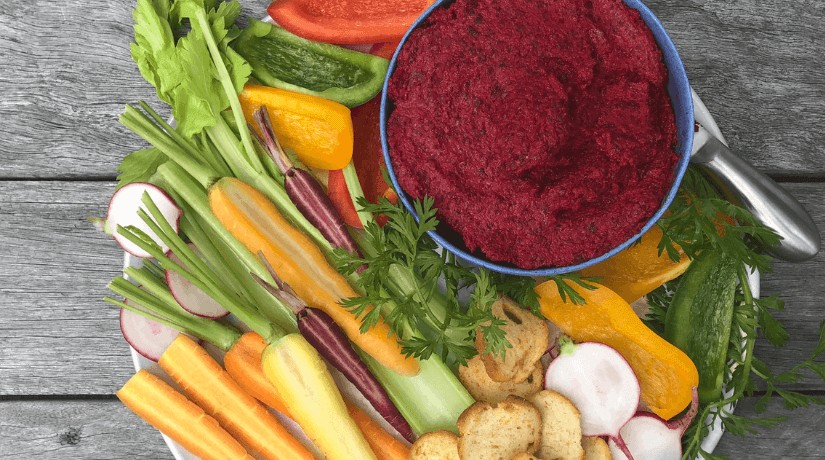 Beetroot and Macadamia Nut Spread
Affordable Wholefoods Recipe of the Week
This recipe is seriously a winner. It combines the sweetness of saute'd red onion and beetroot with rich spices topped off with creamy macadamia nuts. Great to have as a side on any platter or part of a delicious nourish bowl.
Ingredients:
1/4 cup olive oil
1 red onion (thinly sliced)
1 garlic clove (diced)
2 cups of shaved (or shredded) beetroot
1 teaspoon coriander seeds
1/2 teaspoon cumin seeds
1 cups of raw macadamias
2 teaspoons lemon juice
The rind of one lemon
Method:
Heat the olive oil in a large frying pan over medium heat being careful not to overheat. Add the onion and cook for 5 minutes.
Add the garlic, shaved beetroot and spices and cook, stirring often, for a further 10 minutes or until the beetroot is softened.
Cool slightly and transfer to a food processor. Add the macadamia nuts, lemon juice and rind and salt and pepper to season.
Process for 2-3 minutes scraping down the sides occasionally until smooth.
Serve along crackers, vegetable sticks, salad or meat.
Gluten Free | Dairy Free | Vegan
Search some of our favourite entertaining dishes:
Macadamia and Semi-dried Tomato Pesto
Roasted Tomato and Basil Hummus
About Author