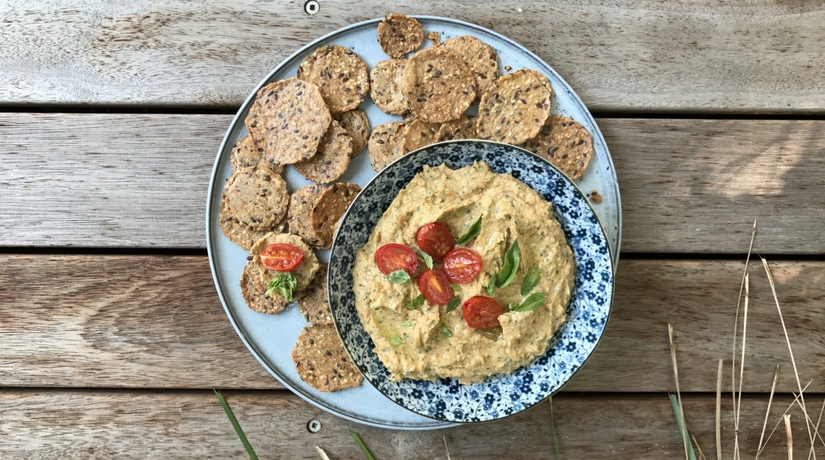 Roasted Tomato & Basil Hummus
A delicious Mediterranean twist on an entertaining favourite. Also great to have in the fridge for a quick healthy snack with some fresh vegetable sticks. Enjoy!
Ingredients:
1 cup of cherry tomatoes (drizzle of olive oil)
2 tablespoons olive oil
1 1/4 cups cooked chickpeas (or 1 tin rinsed well)
3/4 cup basil leaves (squashed down)
1 tablespoon tahini
1 clove of garlic
1/2 lemon juiced
Salt & Pepper to season
Method:
Heat the oven to 180'C
Slice the cherry tomatoes in half and toss in the olive oil. Roast for 15 minutes.
In a food processor blend all the ingredients together until you have the consistency you want.
Check seasoning and blend some more if needed.
Garnish with fresh basil and cherry tomatoes and serve with your favourite cracker and vege sticks.
Gluten Free | Dairy Free | Vegetarian | Vegan
About Author