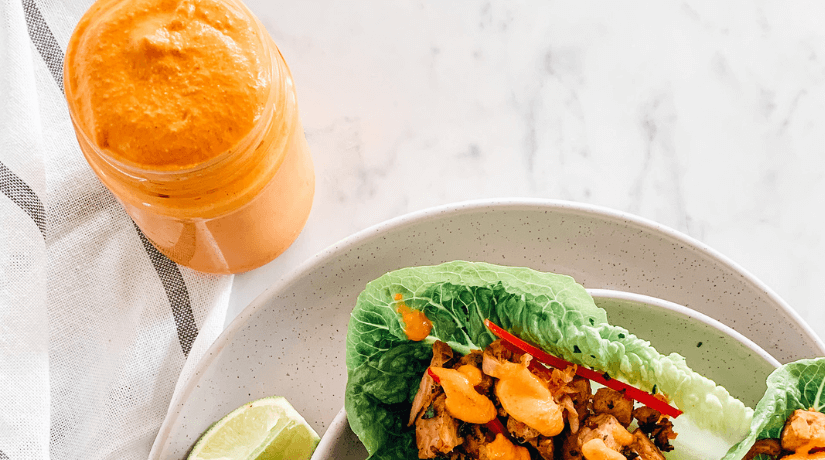 Spicy Chipotle Sauce (Vegan Friendly)
This weeks recipe of the week is a Spicy Chipotle Sauce from Tris Alexandra Nutrition. A beautiful creamy condiment that goes perfectly with nachos, tortillas or on the side of home roasted potato and sweet potato wedges.
Makes: 1 cup
Preparation time: overnight
Ingredients:
1 cup raw cashews, soaked overnight or for at least 3 hours
1 cup roasted red capsicum (oil drained if using a jar, otherwise pre-roast or grill until charred)
2 tablespoons Frank's Red Hot Sauce (or your preferred hot sauce)
1/2 teaspoon smoked paprika
1/4 teaspoon cumin
1 lime, juiced
1 clove garlic
1/2 cup water
Instructions:
Drain the water from the soaked cashews.
Add all the ingredients into a blender and blitz until smooth.
Keep in an airtight jar in the fridge for up to a week.
Gluten Free | Dairy Free | Vegan
To see more from Tris visit her website here 
About Author