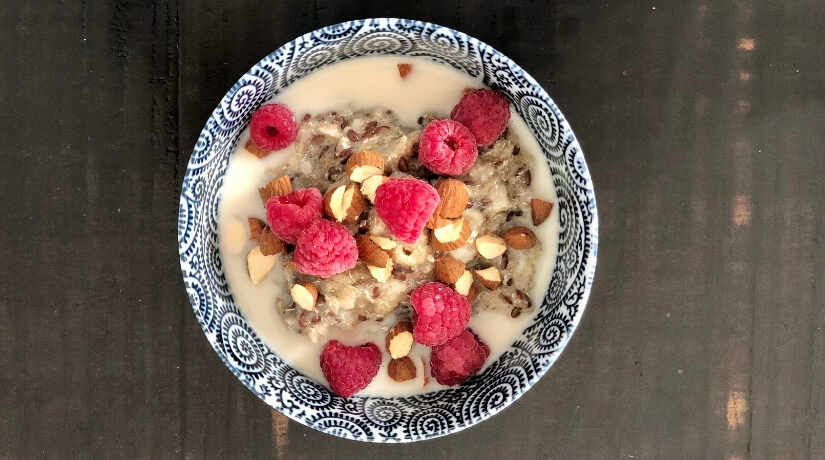 Gluten Free Power Porridge
This weeks Recipe of the Week is a warming gluten free power porridge made with gluten free wholegrains and seeds. The skies the limit with your toppings, though we've made this one simply with raspberries and chopped toasted almonds.
Serving size: 3/4 cup porridge mix serves one
Ingredients:
2 cups rolled quinoa (quinoa flakes)
2 cups rolled brown rice flakes
1 cup teff seed
1/2 cup brown linseeds (flaxseeds)
Method:
Put all ingredients into a bowl and mix well.
Once mixed, transfer to an airtight jar or container and store in a cool dry place.
For one serving place 3/4 cup in a saucepan with 1 & 1/2 cups of water and bring to the boil, simmer for 8-10 minutes until all the grains are soft adding more water as needed to get the consistency you like.
Serve hot with a pouring of your favourite milk (we used almond milk – unsweetened), a squeeze of maple syrup, honey OR rice malt, a sprinkle of chopped toasted nuts & seeds and a handful of fresh berries (optional).
Gluten Free | Dairy Free | Refined Sugar Free 
About Author