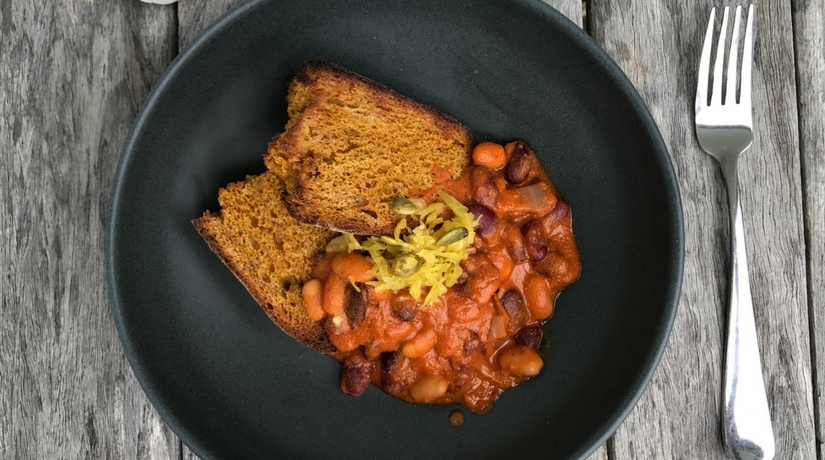 Homemade Baked Beans
We just love beans in store and one of our favourite recipes to make are these delicious homemade baked beans . Spicy and smokey hot, you can use any bean you like to make this dish, however we like to use the hearty black eyed bean along with some of our favourite spices. Perfect to serve with toast, avocado, poached eggs and greens, or just on their own for a wholesome and filling snack.
Ingredients:
2 cups of cooked black eyed beans
1 medium onion finely chopped
2 tablespoons olive oil
400ml tomato passata
1 can coconut cream
2 teaspoons smoked paprika (substitute for sweet paprika if preferred)
1/2 teaspoon chilli powder
1/2 teaspoon ground cumin
1 teaspoon salt
Method:
Set your oven temperature at 160'C.
In a medium size saucepan, saute the onions in olive oil, being careful not to burn.
Mix all the ingredients together and bake in the oven for up to 2 hours.
Inspiration:
Other beans that work well in this recipe include navy beans, pinto beans, great northern or borlotti beans.
Gluten Free | Dairy Free | Vegetarian | Vegan |Sugar Free
Save
Save
Save
Save
About Author