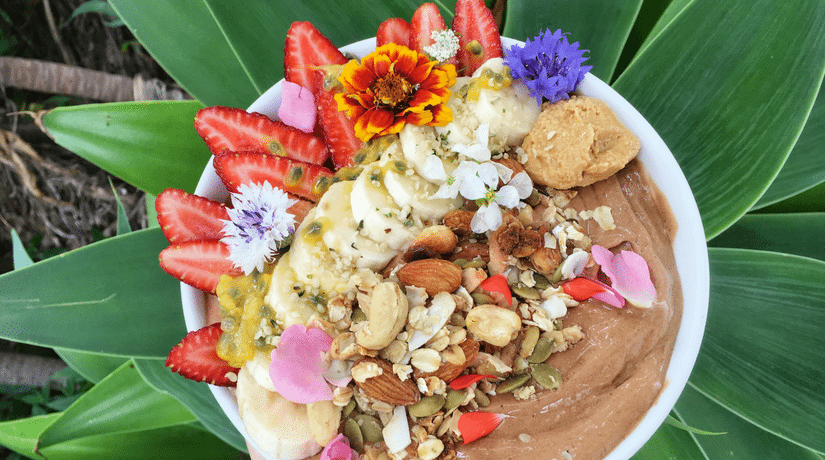 Chocolate Smoothie Bowl
The delightful Meg Phillips has been at it again….this time it's one of her delicious vegan smoothie bowl creations using raw cacao powder and frozen bananas.  This is a great summer breakfast or brunch idea to share with friends. Get creative with your choice of fruit & nut or cereal toppings….and watch this space for Meg's homemade granola recipe coming soon to the blog.
Ingredients:
5 frozen ripe bananas, chopped
2-3tbsp raw organic cacao powder
A dash of water or plant based milk
Method:
In your blender process all ingredients until smooth and creamy, adding a dash of water if needed.
Top with fresh seasonal fruit, seeds and granola.
Inspiration:
For those who aren't into chocolate you can easily replace with carob powder, or use a little vanilla extract or essence and enjoy a simple banana smoothie bowl.
Gluten Free | Dairy Free | Vegan | Refined Sugar Free 
To see more recipes from Meg you can visit her Instagram Page Here
About Author