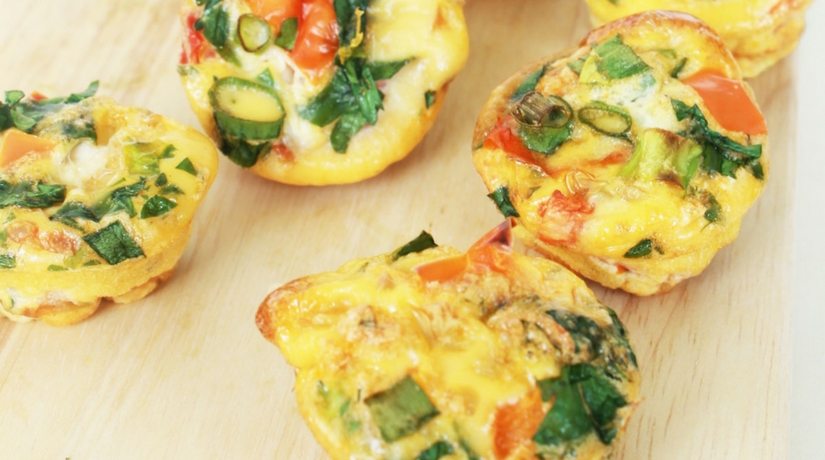 Eggy Broccy Muffins
This month we will be sharing a few inspirations for back to school lunches on our blog. The purpose being to offer our readers a selection of healthy lunch options they can refer to on the blog for their kids. This one has come from one of our regular contributors Casey-Lee Lyons of Live Love Nourish who specialises in gluten and dairy free recipes.  A simple frittata style healthy muffin recipe that is perfect for the school lunch box. Enjoy.
Ingredients:
6 large free range eggs
2 tablespoons of nut milk (or other plant based milk)
12 cherry tomatoes (quartered)
4-5 broccoli florets (chopped)
2 spring onions (chopped)
Pink Himalayan salt and black pepper to season
Method:
Pre-heat your oven to 180'C (fan forced).
Whisk the eggs and nut milk together in a medium size bowl.
Add the chopped tomatoes, spring onions, broccoli, salt & pepper and mix until well combined.
Spoon the mixture into muffin cases or a greased muffin tray.
Bake for 20-25 minutes in your pre-heated oven, or until lightly golden brown on the outside. Enjoy!
Gluten Free | Dairy Free | Refined Sugar Free
To see more from Casey-Lee and Live Love Nourish visit their recipe pages here. 
About Author