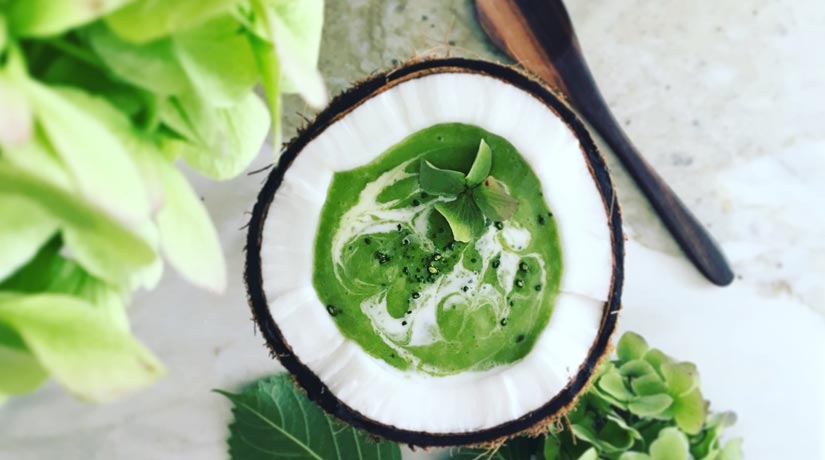 Green Matcha Tea Smoothie
In honour of St Patrick's Day and to celebrate the Irish around the globe, we have a delicious green smoothie recipe from food blogger Emma Hindmarsh. With the sweetness of mango & coconut water, and the goodness of baby spinach, matcha tea, LSA & protein powder, this smoothie is easy to make, and will make you an enjoyable, luxurious breakfast.
Serving Size: One
Ingredients:
1/2 frozen mango
3/4 cup natural coconut water (we used Natural Raw C)
1 handful of baby spinach
1 tablespoon LSA powder
1 desert spoon pea protein powder (or protein powder of your choice) – optional
1 teaspoon matcha green tea powder (adjust depending how strong you like it)
Method:
Place all ingredients into your blender and whiz until smooth and creamy.
Top with Natural COYO coconut yoghurt.
Note:
You can adjust the amount of Coconut water and yoghurt depending on the weather you would like a thicker smoothie bowl or lighter on the go breakfast drink. If mango is unavailable you can substitute with 1 frozen Banana, either way delicious!
Gluten Free | Dairy Free | Refined Sugar Free | Vegan
To learn more about the benefits of Matcha tea click here
About Author