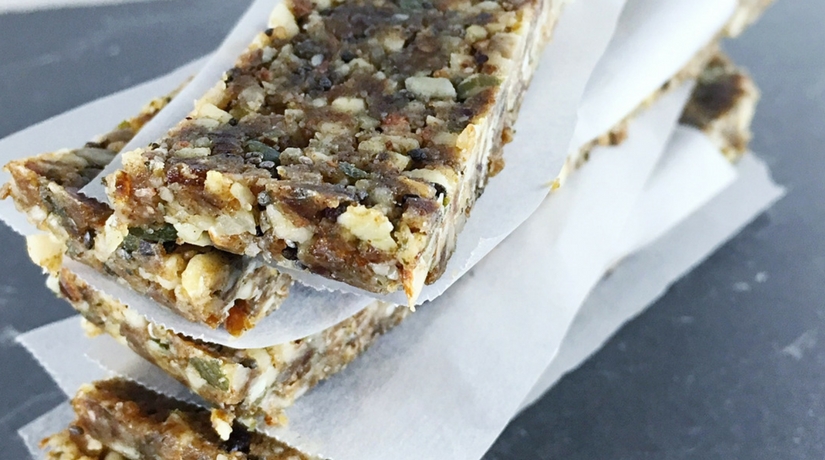 No Bake Paleo Nut Bar
Yet another gem from Tris Alexander Nutrition. This one uses many of our favourite products including chia seeds, Medjool dates, sunflowers seeds and pepitas. Super nutritious, nutty and delicious! As a healthy snack, this recipe pretty much speaks for itself.
Serving size: 14 serves
Preparation time: 10 minutes
Ingredients:
1 cup premium raw mixed nuts (almonds, brazil nuts, cashews & walnuts)
1/2 cup insecticide free sunflower seeds
1/2 cup organic pepitas
2 tablespoons organic chia seeds
3/4 cup Organic Medjool dates
2 tablespoons coconut oil, melted
1 tablespoon organic honey
1/2 teaspoons cinnamon
Method:
Place the nuts and seeds in a food processor and blitz on high until the nuts are chopped into chunks.
Add the dates, chia seeds, coconut oil, honey and cinnamon and process again on high until the mixture is chopped into small pieces and sticking together.
Line a container with baking paper and spoon the  mixture in. Press down firmly with a spoon until it's tightly packed.
Freeze for 30 minutes until set and then cut into slices.
Keep refrigerated or frozen before serving.
Gluten Free | Dairy Free | Paleo | Refined Sugar Free
About Author