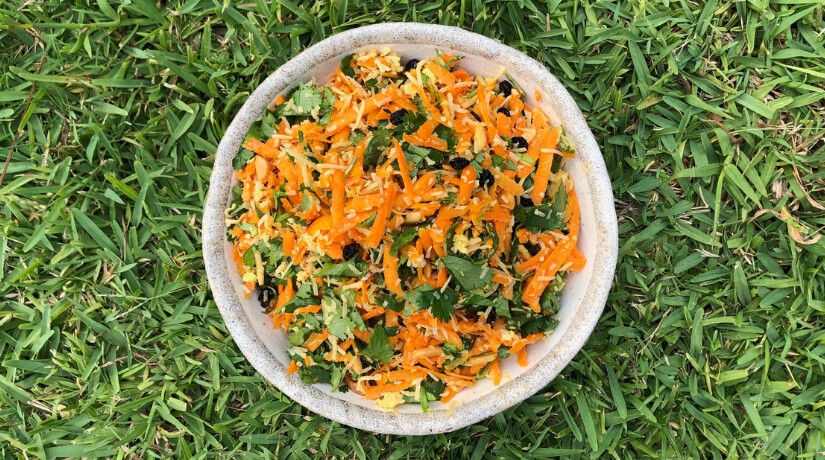 Carrot Ginger and Coconut Salad

Print Recipe
This weeks Recipe of the Week is a delicious (and colourful) salad just in time for the festive season. Made from freshly grated carrot, shredded coconut, coriander leaves, currants, toasted slivered almonds and grated fresh ginger…it's simple to make, tasty and healthy. Enjoy.
Ingredients:
1 cup carrot, grated
1/2 cup shredded coconut
1 small bunch fresh coriander, chopped
1/4 cup organic currants
2 tablespoons lemon juice
2 tablespoons olive oil
1 tablespoon fresh ginger, grated
1/4 cup toasted slivered almonds
Method:
Combine all ingredients. Mix well and serve chilled.
Gluten Free | Dairy Free 
About Author
Denise Evans
Owner of Affordable Wholefoods who enjoys cooking. From decadent cakes to simple savoury dishes, Denise loves experimenting with new recipes for the AW blog.