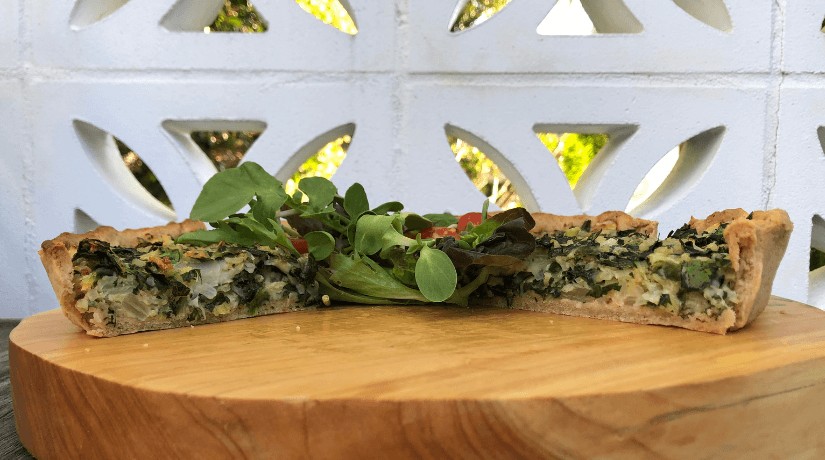 Gluten Free Hunza Pie
This weeks recipe of the week is a delicious gluten free hunza pie. Made with fresh silverbeet, organic brown rice and tasty cheese, it's a simple & wholesome pie perfect served with a fresh green salad and good quality olive oil.
Ingredients:
For the base:
Refer to the Swiss Chard Quiche for base recipe.
For the filling:
8 large silverbeet leaves (including some of the stems)
1 cup of cooked organic brown rice (biodynamic)
2 cups of tasty cheese
1 egg
1/2 teaspoon Italian mixed herbs
1/2 oregano blend
Salt & Pepper to taste
Method:
Wash the silverbeet and seperate the stems from the leaves plunging each separately into salted boiling water.
The leaves should take roughly 2 minutes to soften and the stems 7 minutes.
Once cooled, squeeze as much water from the leaves as possible and roughly chop.
Slice the stems into 2cm pieces.
Place the stems and leaves together in a bowl with the cooked brown rice, cheese, herbs and egg and mix until combined.
Pour the mixture into the tart shell, season with salt and pepper and bake in a preheated oven at 180'C for 20-25 minutes or until golden brown. Enjoy.
About Author