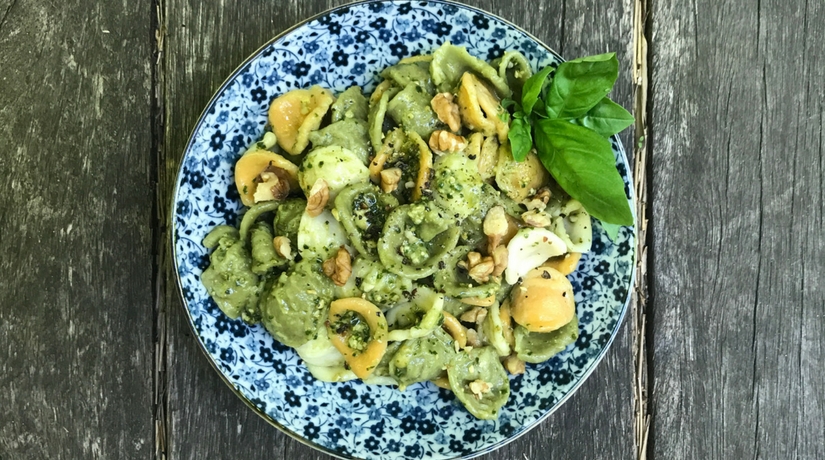 Orecchiette Pesto Pasta
AFFORDABLE WHOLEFOODS – RECIPE OF THE WEEK
"This is one of my favourite pastas to cook with. It's the tri-coloured organic durum wheat orecchiette from L'Abruzzese Artisan Pasta with spinach and tomato powder giving it the subtle colouring it has. It goes really well in casseroles as well, but I love to make it with just a simple pine nut pesto and garnish with a few herbs and extra toasted pine nuts for crunch." Denise Evans, Owner – Affordable Wholefoods
Serving size: 3-4
Ingredients:
2 cups of organic orecchiette pasta
2-3 tablespoons of traditional pine nut pesto
Fresh basil to garnish
Small handful of fresh walnuts (lightly toasted)
Method:
Bring a large pot of water to the boil and then add the orecchiette pasta.
Simmer and cook for 10-12 minutes until aldente.
Drain and whilst still hot, stir through the pesto until well combined.
Serve hot with a garnish of fresh basil and a sprinkling of toasted walnuts.
Inspiration:
For a wholesome gluten free version try our Organic Rice & Quinoa Penne Pasta
Vegetarian | Refined Sugar Free | Delicious
See our Traditional Pesto Recipe Here
About Author