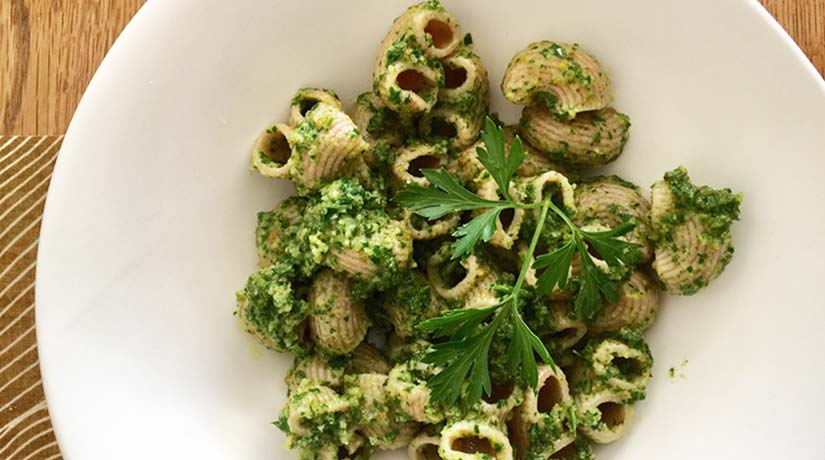 Spelt Pasta Elbows with Lemon Parsley Pesto
The first of a series of pasta recipes from owner of L'Abruzzese Australia, Pooi Keun. This one uses the delicious organic spelt elbows made out of organic spelt flour and water. L'Abruzzese uses a softer flour in the preparation process, so their pasta takes less time to cook and is more easily digested then regular pasta. Enjoy the simplicity of this dish.
Serving Size: 3-4 serves
Ingredients:
375 gms L'Abruzzese Spelt Elbows
3 tablespoons Lemon Parsley Pesto
Fresh parsley to garnish
Method:
Cook the spelt pasta elbows until aldente (about 10-12 minutes), drain and return to the pot.
Add the pesto to the elbows and mix well (you can add more or less here depending on your taste).
Serve into bowls and garnish with fresh parsley.
Inspiration:
This pasta is also delicious eaten cold as a salad. Add a few cherry tomatoes, some olives and a handful of rocket for a school or work lunch box snack the following day.
Dairy Free | Vegetarian | Vegan
To learn more about L'Abruzzese Quality Pastas visit their website here
About Author