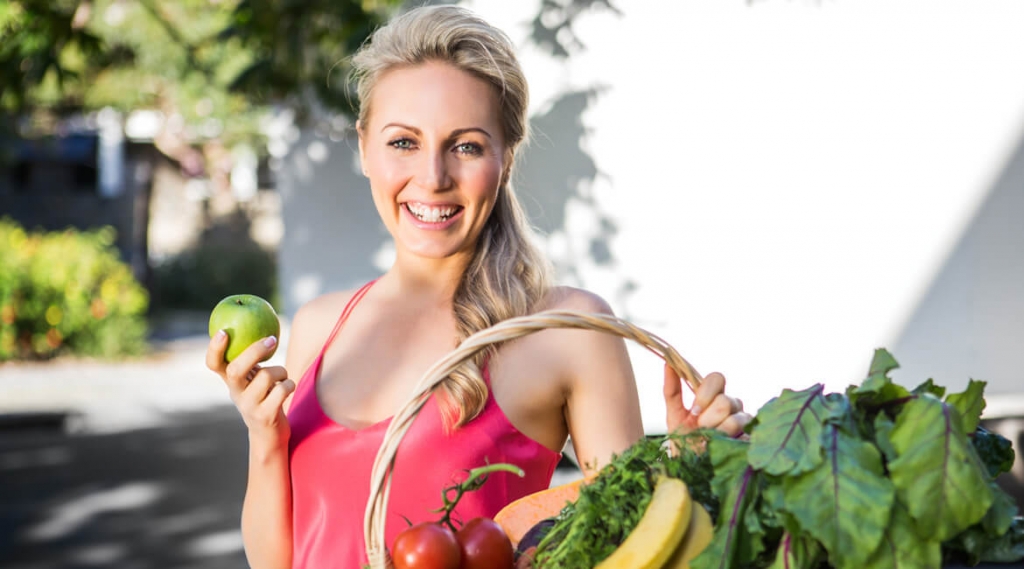 Gluten Free Swaps with Naturopath Casey-Lee Lyons
Image: Casey-Lee Lyons of Live Love Nourish
Living a gluten free lifestyle often means having to find substitutes for many ingredients/food products. At first this can seem like a big task but it can actually be quite simple and fun. Being 'gluten free' doesn't mean you have to miss out. With a few healthy swaps you can enjoy a nourishing and delicious diet that provides a great balance of nutrition whilst avoiding gluten.
I believe the best way to avoid gluten and to nourish your body is to stick to whole and fresh food sources as much as possible.
Here is a simple list of gluten free swaps that I hope supports and inspires you to make healthy meals and snacks to nourish yourself and your family.
| | |
| --- | --- |
| Items containing Gluten | Gluten Free and Healthy Alternatives |
| Flours containing gluten (such as wheat, barley and rye flour, all purpose and self-raising flour) | Nut meals (such as almond meal and hazelnut meal), coconut flour, buckwheat flour, quinoa flour, chickpea flour, tapioca/arrowroot flour, teff flour |
| Barley, cous cous | Quinoa, buckwheat, brown rice, wild rice, millet, polenta, grated and steamed cauliflower |
| Breakfast cereal | Homemade gluten free granola, chia porridge instead of bircher muesli, rolled quinoa porridge, buckinis, homemade cereal mix of puffed quinoa, puffed buckwheat, chopped nuts, dried coconut and seeds |
| Soy sauce | Tamari, coconut aminos |
| Bread, wraps and baked goods | Gluten free/paleo bread; homemade gluten free and refined sugar free muffins, slices and treats; lettuce cups, thin egg crepes, swiss chard or nori seaweed sheets for wraps; Vietnamese style rice paper rolls; roasted large rounds of sweet potato in place of burger buns |
| Stock/ stock cubes and seasonings containing wheat/gluten | Homemade fresh vegetable stock, gluten free herb and spice mixes |
| Marinades, sauces, condiments and dressings | Homemade dressings using olive oil, fresh lemon juice and fresh herbs; homemade condiments such as sugar free tomato sauce |
| Wheat based pasta and noodles | Buckwheat pasta, gluten free pasta, kelp noodles, homemade vegetable noodles (made by spiralizing whole vegetables into thin strands of noodles); thin slices of zucchini, eggplant, pumpkin or sweet potato in place of lasagne sheets; spaghetti squash |
| Confectionery | Fresh fruit, medjool dates, homemade refined sugar free treats |
| Baking powder | Gluten free baking powder |
| Flavoured ice-cream | Homemade banana ice cream (blend frozen banana pieces with coconut cream until thick and creamy) |
| Processed meat, deli meats | Fresh, whole cuts of meat |
| Flavoured chips | Homemade baked sweet potato chips, roasted chickpeas, kale chips |
| Pizza base | Homemade gluten free pizza base, gluten free wrap, cauliflower pizza base |
| Gravy | Homemade gravy using tapioca flour |
| Breadcrumbs, croutons | Nut meals such as almond meal or macadamia nut meal for breadcrumbs; chopped nuts or toasted pumpkin/sunflower seeds in place of croutons |
Embarking on your gluten free journey is actually easier than it may seem, especially if you stick to wholefood sources (avoiding processed and packaged food where you can) and opting for healthy, gluten free alternatives, such as those mentioned above. Using wholefood ingredients (many of which are naturally gluten free) to create healthy meals and snacks will also provide your body with an abundance of nutrients that promote health and wellness and boost your vitality. My best advice when transitioning to a gluten free diet is to keep it simple, keep it fun and nourish from the inside out with whole food that will love your body back.
Happy Gluten Free cooking,
Casey-Lee Lyons
Live Love Nourish
For a great range of gluten free recipes from Casey-Lee or to read about the Live Love Nourish Pantry Detox e-book that offers an extensive list of ingredients to fill your gluten free pantry head to the Live Love Nourish website.
You can also check out the Live Love Nourish Pantry Detox e-book.  A simple and informative download with a full list of pantry ingredients free from gluten, dairy and refined sugar.
About the Author: Casey-Lee is a qualified Nutritionist and Naturopath with over 12 years experience in the health, fitness and wellness industries and is most passionate about inspiring true health and well-being. Based in Brisbane, Queensland, her work as a qualified health professional, wholefoods recipe developer, health and nutrition representative and writer are featured both locally and internationally.
About Author