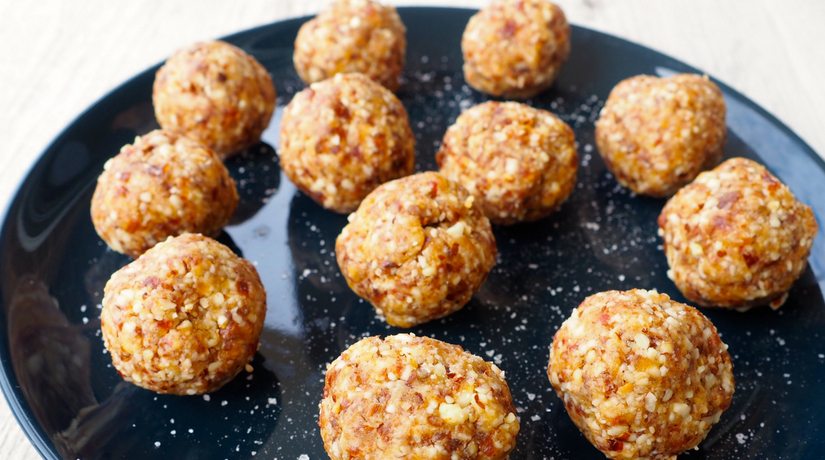 Salted Peanut Butter Balls
These delicious little salted peanut butter bliss balls have been shared by Lyndi Cohen also known as the 'Nude Nutritionist'. Lyndi's recipes are always wholesome and delicious and this one is no exception. Having just four ingredients, the recipe takes five minutes to make, and probably less to eat as they are so tempting.
Serving size: 12 small bliss balls
Ingredients:
80 grams of raw natural almonds
8 fresh dates, pitted
2 tablespoons peanut butter
A pinch of Himalayan salt
Method:
Add the almonds, dates and peanut butter into a food processor and whizz until it becomes like crumbs.
Roll into small balls (around 12) and finish each one with a pinch of pink salt.
dNote: if the mix doesn't hold together after whizzing, try adding an extra date or portion of peanut butter.  And to consider; Medjool dates are quite a bit plumper and have more moisture than standard dates so please adjust by using slightly less if you are using these.
Gluten Free | Dairy Free | Refined Sugar Free | Vegan
To see more from Lyndi visit her website or on Instagram or Facebook here
About Author