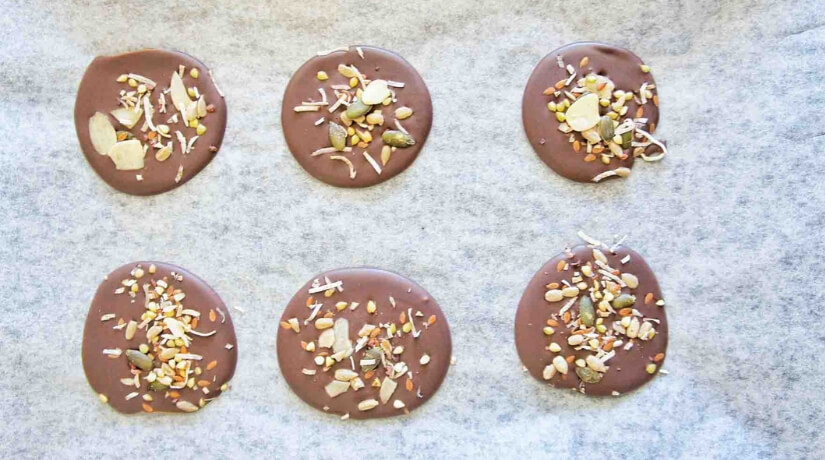 Dark Chocolate Granola Bark
This weeks recipe of the Week has been shared with us by Darcy Ogdon-Nolan of The Bircher Bar.   A delicious Dark Chocolate Granola Bark combining the crunchy texture of granola with the bitterness of dark chocolate to arrive at a chocolate fix with health benefits. Enjoy!
Ingredients:
125 grams of dark chocolate chunks or buttons
1/3 cup of your favourite Granola
Method:
Lined a baking tray with baking paper.
Add your melts or chocolate to a microwave safe container. Heat for 1 minute on high. Take out and stir. Repeat heating in 3 x 30 second segments, stirring in between. (Note: If you don't have a microwave or prefer not to use them, you can melt your chocolate using the super easy 'double boiler' method. 
Once melted, spoon the chocolate into rounds onto a baking tray using a soup spoon.
Sprinkle granola over the melted chocolate and then place the tray in the fridge.
The bark takes around 30 minutes to set…then enjoy.
Note: Be careful to not overheat the chocolate which can happen easily. If you stir the chocolate intermittently as it melts you will see that it is ready just as the last melts or chips lose their shape and become liquid.
Gluten Free | Dairy Free 
To see more recipes from the Bircher Bar, visit their website here. 
About Author