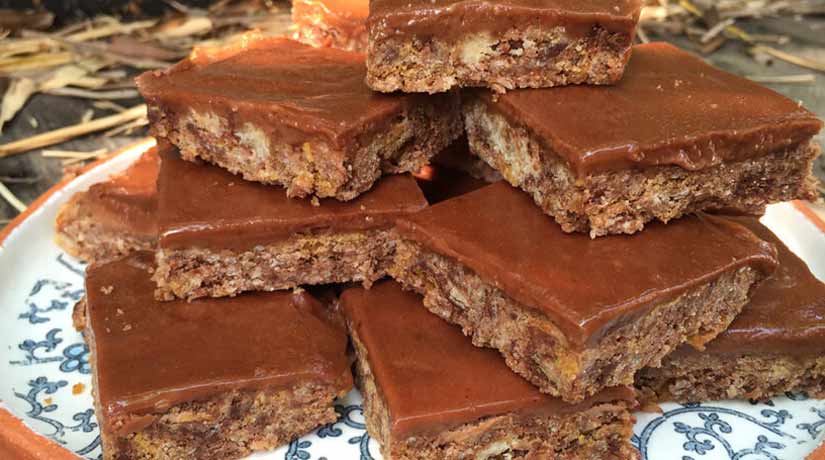 Dutch Chocolate Slice
Based on the coming together of two old family recipes, here is a delicious homemade treat for all our self confessed chocoholics. 
Ingredients:
135 grams of unsalted butter
1 cup crushed corn flakes
1 cup desiccated coconut
1 cup wholemeal self raising flour
½ cup raw sugar
1 heaped tablespoon of Organic Dutch Cocoa powder
Icing Mix:
1 cup of icing sugar
1 teaspoon Organic Dutch Cocoa powder
1 tablespoon hot water
(add hot water to dry ingredients and mix thoroughly).
Method:
Place the butter in a saucepan and melt on low heat.
In a bowl combine the cornflakes, coconut, flour, sugar and Dutch cocoa.
Add the melted butter and mix into a moist mix.
Line your baking tray/tin with baking paper and press out the mix to fill your tin.
Bake at 180'C for 20 minutes, and ice whilst still warm.
ENJOY….
Save
Save
About Author