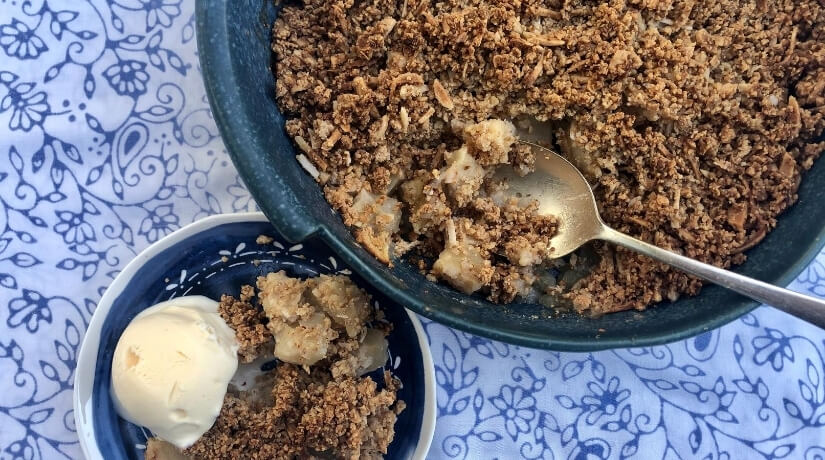 Pear and Apple Crispy Crumble
This weeks Recipe of the Week is a Pear & Apple Crispy Crumble featuring our gluten free crispy crumbs, shredded coconut and slivered almonds. It's a simple dish with a rustic feel and yummy flavours. Get in and try this one before the weather starts warming.
Ingredients:
Filling
1 kg of apples and pears (before peeling and coring. We used a combination of pink lady & granny smith apples & packham pears).
2 tablespoons of lemon juice
2 tablespoons of GF plain flour
Crumble
1 cup gluten free crispy crumbs
1/3 cup shredded coconut
1/2 cup almond meal
1/4 cup rapadura sugar
1/2 teaspoon cinnamon
1/4 cup slivered almonds
1/2 cup melted coconut oil
Method:
Peel and dice the pear and apple into small cubes (approx 2-3 cm).
Place them into a bowl with the lemon juice and coat well.
Add the gluten free flour and combine.
Place the mixture into a baking dish.
Mix all the crumble ingredients together in a bowl and then place on top of the pear and apple mixture.
Bake at 160'C for 40 minutes.
Serve hot with coconut vanilla ice-cream. Enjoy!
Gluten Free | Dairy Free | Vegan
About Author