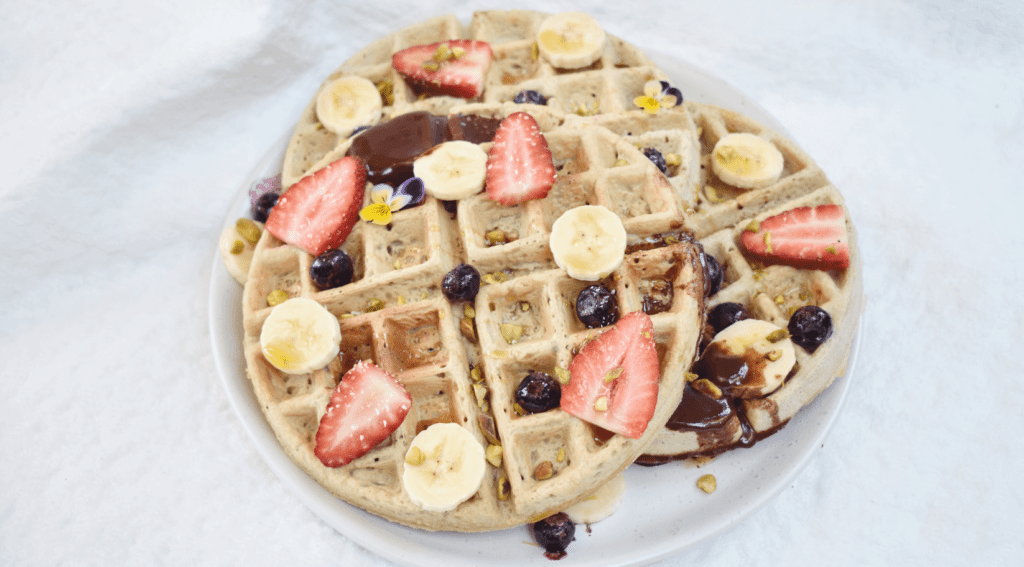 Buckwheat Waffles
This weeks recipe of the week is shared with us from vegan recipe creator Meg Phillips. A simple & wholesome breakfast of homemade waffles with your choice of topping.
Ingredients:
1 1/2 cups of buckwheat flour
1/2 cup of gluten free plain flour
1 teaspoon baking powder
1 tablespoon coconut sugar
2 cups of almond milk
Method:
Pre heat your waffle iron till it is nice and hot.
Combine all ingredients together in a blend and blend until smooth.
Grease the waffle iron with coconut oil.
Pour the mixture onto the waffle iron and as per the instructions of your waffle iron.
Inspiration:
Top with sliced banana, fresh berries and coyo natural yoghurt.
Gluten Free | Dairy Free | Vegan
To see more from Meg, visit her Instagram page here.
About Author