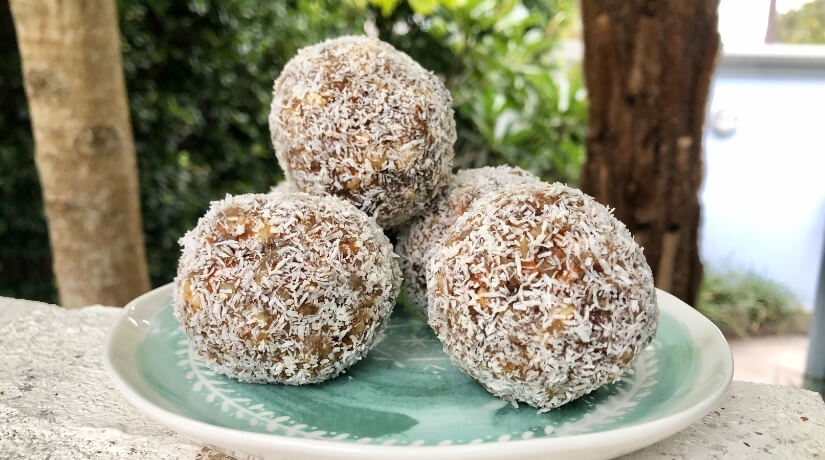 Carrot Cake Bliss Balls
This weeks Recipe of the Week are these divine little Carrot Cake Bliss Balls. They taste just like a moist carrot cake only they are vegan, raw and free from gluten. Also super easy to make…enjoy!
Ingredients:
1/2 cup of grated carrot
6 large medjool dates, pitted
1 cup raw cashews
1/4 cup raisins
1 teaspoon of cinnamon
1/4 teaspoon nutmeg
Desiccated coconut for rolling
Method:
Blend the cashews, raisins, dates, cinnamon and nutmeg in a blender until well combined.
Add the carrot, and pulse a few times until it is mixed but still visible.
Shape into balls (you're preferred size) and then roll in the desiccated coconut. Wallah!
Store in the fridge until eating.
Gluten Free | Vegan | Refined Sugar Free
About Author