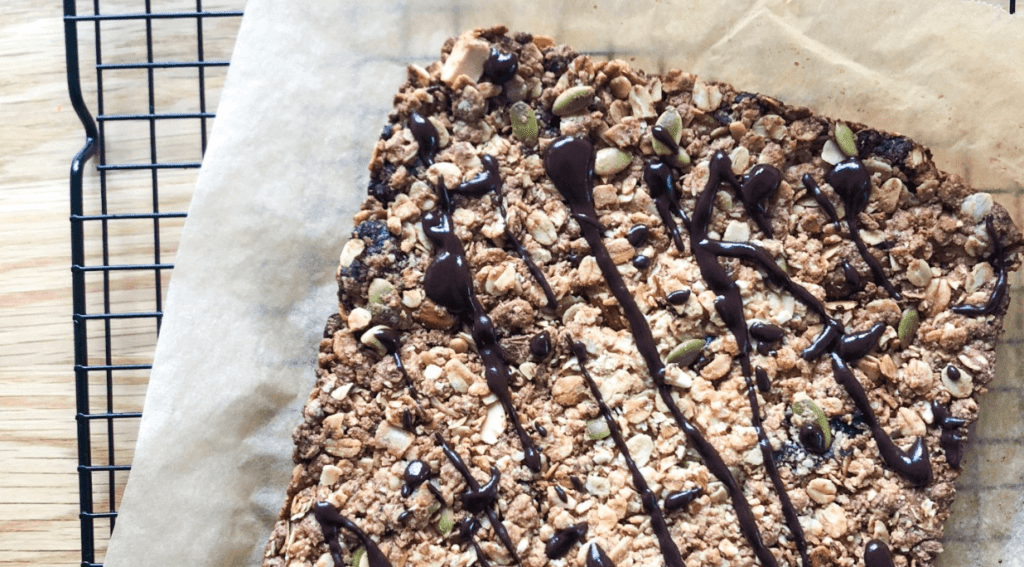 Vegan Hemp Seed Granola Bars
This weeks recipe of the week is from Tristen of Tris Alexander Nutrition.  A delicious vegan muesli bar recipe featuring our organic hemp seeds, almonds, oats and pepitas. Enjoy!
Ingredients:
1/2 cup rolled oats
1/2 cup Insecticide Free almonds
1/4 cup pepita seeds
1/2 cup organic hemp seeds
1/4 teaspoon ground cinnamon
1/2 cup coconut flakes
1/2 cup dates, pitted
2 drops vanilla bean extract
1/4 cup peanut butter
3 tablespoons Olive Oil
3 tablespoons maple syrup
Method:
Preheat your oven to 160'C and line a flat baking tray with baking paper.
Place the almonds into a food processor and pulse/blend for a few seconds at a time until they are roughly chopped.
Spread out the rolled oats and almonds over the baking tray and place in the oven. Bake for just 10 minutes, turning half way through, until golden brown then put aside to cool.
Place the dates in a small bowl and cover with hot water. Soak for a few minutes.
In another mixing bowl, add the hemp seeds, pepitas, coconut flakes and cinnamon then add the toasted almonds and oats.
Drain the dates, chop into small pieces (or pulse in your food processor until just chopped) and add to the mixing bowl.
With your fingers, break up the bits of chopped dates and mix evenly throughout the dry ingredients so that the dates aren't clumping together.
Add the peanut butter, extra virgin olive oil, vanilla extract and maple syrup to a small saucepan and heat on low, stirring often until melted and well combined.
Once ready, pour into the dry ingredients bowl and mix.
Line a small baking tin with baking paper and transfer the mixture into the tin, pressing firmly down with the back of a spatula.
Bake for 15-20 minutes until golden brown then allow to cool and set on a wire rack for 10 minutes before chopping.
NOTE: Depending on how thick or thin you make the bar will determine whether or not it is soft or crunchy. For a crunchy bar you want 1/2 cm thickness. For a soft bar you can try 1cm or more. 
Gluten Free | Dairy Free | Refined Sugar Free | Vegan
About Author